"An awakening is ready to burst on the dismal scene when Christians have a deep, profound Spirit of prayer for an awakening." - Lewis Drummond.
Last week I began to write about
personal revival
from Psalm 119:25-32. Many Christians would love to see a true revival in our nation and world. I would too. But revival begins with the individual. Personal spiritual revival must precede any corporate revival. As we saw in Psalm 119:25, the real prayer we need to pray is, "Revive me!"
Today we see the third indication of personal revival:
3. Dependence on God in Prayer (119:28-29)
"My soul melts from heaviness; Strengthen me according to Your word."
Temptations to despair and spiritual depression are not often talked about in Christian circles, but they have been the struggles of some great Christians in church history, and even the author of this great psalm. What is the cure? Stop listening to the despair in our hearts and start listening instead to the truth of God's word. It's when we go to God in prayer that we find strength.
The one antidote for a weak and collapsing soul is hope in a strengthening God, which is what the 2nd half of verse 28 models. Jesus said "Blessed are they who mourn, for they shall be comforted." This is the type of comforting strength the writer of Psalm 119 wanted and received.
When we are powerless, when our heart is melted, God's power will strengthen all who humbly call out to Him. God's strength is made perfect in our weakness. We can endure all things through Christ who strengthens us. Christians may get discouraged and even depressed and downcast at times, but we do not despair completely if God is within us.
Prayer along with God's word is the key. I don't just pray "strengthen me" and leave God's Word closed – this verse prays "strengthen me according to Your Word." It's a prayer with open an Bible that God blesses. We take God's precious promises and enduring truths to Him in prayer.
Jonathan Edwards was greatly used by God in the greatest revival in North America, the Great Awakening in the 1700s. He experienced revival firsthand and saw as clear as anyone the connection with revival and prayer. He wrote: "When God has something very great for His church, it is His will that there should precede it the extraordinary prayers of His people."
"Remove from me the way of lying, And grant me Your law graciously." (Psalm 119:29).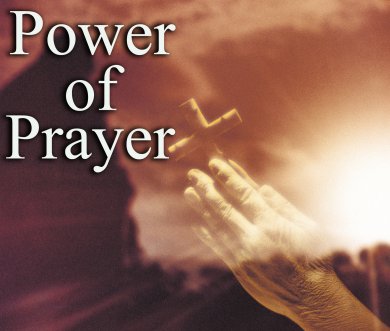 True prayer, real conversation and communion with God, makes the revived want to be free from all that is false. He prays for God to remove the way of lying or the "false way". He wants to be free from anything false, whether false statements or even false motives, false religion, a false heart himself (hypocrisy), false notions of his own spiritual condition before God, false assessments of himself or others, false teaching –any falsification, delusion, deception, manipulation of the truth.
Have you prayed that kind of prayer lately?
(In the next post I will discuss the third indicator of personal revival: Dedication to Holiness).