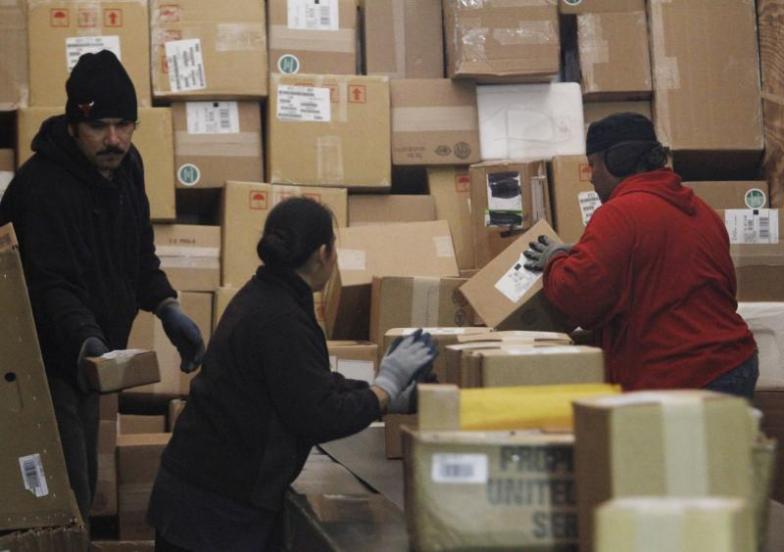 For 17 years I worked part-time at UPS in addition to being pastor of a small church in Kansas. I would get up at 3:00am and be to work by 4:00am. The work was physically and mentally challenging. The schedule was tight every morning. Within a span of three and a half to four hours our team had to unload, scan, label, sort, and sequentially load about 40,000 packages. Tempers often flared under exhaustion and the time constraints.
It was not always easy to maintain a joyful spirit and a winsome Christian attitude during those stressful hours. There were days when I blew it.
But there were also days when the Lord shone through me in spite of my failings. Many of those days had this in common: I started them by praying and continued them in praying. Here are some "best practices" for on-the-job praying.
Get up early enough to have a quiet time with God

. Read your Bible and spend some time alone with Him in prayer.

Listen to inspirational music or Christian radio on the way to work

. It might even help with your attitude toward those other drivers.

Prayer walk your work place

. Get to work a little earlier than most, walk by each person's work space. Pray specifically for that person and the needs you know he or she has. (By the way this might require you to get to know your co-workers.)

Show compassion

. Ask God to make you sensitive to others' needs as you interact with them.

Do a prayer review

. At the end of the work day pray over what happened that day. Ask forgiveness for when you blew it. Rejoice in the Lord for when you were faithful.
You might just find that God will make those days at work some of the most productive for the Kingdom of God. Other posts that might help your prayer are:
The Altar, Worship Is Not Just for Sundays, Sword Training
Can you think of other prayer practices for work?
What has worked for you?