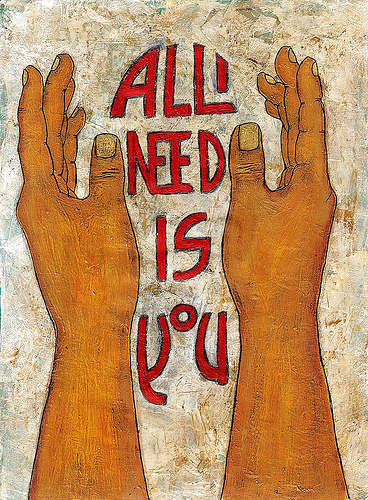 Psalm 119
57

You are my portion, O LORD; I have said that I would keep Your words.
58

I entreated Your favor with my whole heart; Be merciful to me according to Your word.
59

I thought about my ways, And turned my feet to Your testimonies.
60

I made haste, and did not delay To keep Your commandments.
61

The cords of the wicked have bound me, But I have not forgotten Your law.
62

At midnight I will rise to give thanks to You, Because of Your righteous judgments.
63

I am a companion of all who fear You, And of those who keep Your precepts.
64

The earth, O LORD, is full of Your mercy; Teach me Your statutes.
This section of Psalm 119 got me to thinking about what I really need in life and what I really want. It caused me ask myself questions like:
-
From where am I seeking my satisfaction?
-
Am I a content person, satisfied with the portion in life God has given me?
-
Would those around me describe me as a content person, a thankful and joyful man?
The first verse of this passage really sets the tone of the whole with the opening line: "The LORD is my portion," or some translations make it a direct address: "You are my portion, O LORD." The TEV paraphrase says "You are all I want O LORD."
The statement of this psalm is that God is all I need. When "the LORD is my shepherd, I shall not want" (Psalm 23:1). I will need nothing outside of God and His provision. My God supplies all my needs. God is all-sufficient and all-satisfying. John Piper puts it this way, "God is most glorified in us when we are most satisfied in Him."
What has the psalmist experienced from God and His word that has satisfied him completely and has shown him that God is all-sufficient? As I studied this section of Psalm 119 I see that he has experienced these truths:
1. God Is My

Portion

(Psalm 119:57-58).
2. God is My

Master

(Psalm 119:59-61).
3. God is My Greatest

Joy

(Psalm 119:62-64).
In the next three posts I will expand on those thoughts. Would you consider asking yourself those same questions I am asking myself this week?