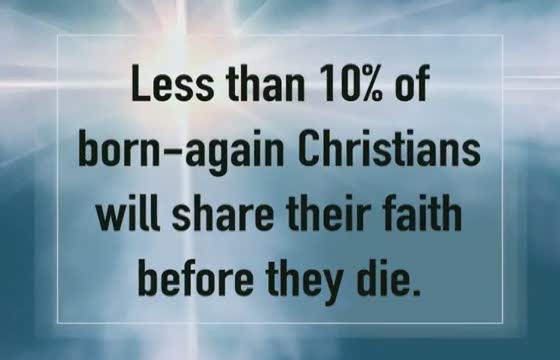 This week I met some of the parents whose kids are in marching band with my son at the local high school. As I was talking with one man I sensed the urging of the Holy Spirit to share with him about my relationship with Jesus Christ. At the same instance I also felt a great fear well up in the pit of my stomach. I knew God wanted me to say something, but at the same time I felt like I couldn't do it.
Has that ever happened to you? Many Christians are afraid to tell others about their faith in Jesus. For most of us, even those who have a lot of experience at it, just the thought of witnessing or telling the good news to someone gives us at least butterflies in our gut or at most paralyzes us into keeping quiet.
How can we cultivate an unwavering faith to speak unashamedly for God and of His word?
I learned some lessons in this area from Psalm 119:41-49. This section of Psalm 119, like some of the others, is not just a song but also a prayer. This prayer makes two requests of God (vs. 41,43) and six promises to God (42, 44-48).
41 Let Your mercies come also to me, O LORD; Your salvation according to Your word.
42 So shall I have an answer for him who reproaches me, For I trust in Your word.
43 And take not the word of truth utterly out of my mouth, For I have hoped in Your ordinances.
44 So shall I keep Your law continually, Forever and ever.
45 And I will walk at liberty, For I seek Your precepts.
46 I will speak of Your testimonies also before kings, And will not be ashamed.
47 And I will delight myself in Your commandments, Which I love.
48 My hands also I will lift up to Your commandments, Which I love, And I will meditate on Your statutes.
We need great grace to speak God's Word with great boldness and power, so this prayer begins by praying for grace-enablement. He expresses his confidence in verse 42, "So shall I have an answer for him who reproaches me," and his prayer for boldness in verse 43, "And take not the word of truth utterly out of my mouth."
What got the psalmist to this point of confidence and boldness? Can it also enable us to have that confidence and boldness?
One thing that will help me witness without fear is when I:
Appreciate
God's

Mercy

in Saving Me. (vs. 41-43).
The Psalmist's experience in v.41 & 42 parallels our own salvation:
1. Salvation Is From the Lord's mercy
. .41, "Let Your mercies come also to me, O LORD;"
"Mercies" in v. 41 (NKJV) is the rich Hebrew word hesed. In the ESV it is translated "steadfast love" or in other translations "unfailing love" (NIV) or "lovingkindness" (NASB) or "faithful love" (HCSB) or "loyal love" (NET). This is the Lord's faithful, covenant love and mercy.
Our salvation is also a result of God's mercy on us:
Eph. 2:4-5, "But God, who is rich in mercy, because of His great love with which He loved us, even when we were dead in trespasses, made us alive together with Christ (by grace you have been saved)."
Titus 3:5, "not by works of righteousness which we have done, but according to His mercy He saved us, through the washing of regeneration and renewing of the Holy Spirit."
2. Salvation Is By God's Word
.41, "Your salvation according to Your word."
His experience was that God delievered him according to His word. We can depend on God to keep His word. Our salvation comes through hearing and believing God's word:
Romans 10:17, "So then faith comes by hearing, and hearing by the word of God."
1 Peter 1:23, "having been born again, not of corruptible seed but incorruptible, through the word of God which lives and abides forever."
3. Salvation Is Through Faith (Trust)
. 42, "For I trust in Your word."
The psalmist trusted God and His word. Another word for trust is faith. We are saved through faith.
Ephesians 2:8, "For by grace you have been saved through faith, and that not of yourselves; it is the gift of God."
If we understand what God has mercifully done for us in salvation through Jesus Christ it emboldens us to speak without fear of men. One reason is that we reverence or fear God all the more. Paul says, "Knowing, therefore, the terror of the Lord, we persuade men;" (2 Cor. 5:11).
Another reason is that we know the love of God all the more. A few verses later Paul says, "For the love of Christ compels us, because we judge thus: that if One died for all, then all died; and He died for all, that those who live should live no longer for themselves, but for Him who died for them and rose again," (2 Cor. 5:14,15).
Because we know what a great peril God has saved us from because of His love for us, we seek to persuade men to believe in Jesus.
The more we appreciate God's mercy in saving us, the more we will want to tell others about it.