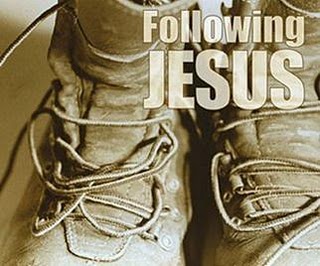 Psalm 119:49-56
Request from the Afflicted:

Remember

(Psalm 119:49-50)
"
Remember the word to Your servant, Upon which You have caused me to hope
." When we pray, especially when we are afflicted, it is always good to pray for God to remember (or to act upon) His promises in His word. When Nehemiah prayed he said, "Remember, I pray, the word that You commanded Your servant Moses," (Neh. 1:8). When Peter and John had just been released from jail and they gathered the church to pray for boldness, he began his prayer by reminding God of His promises and His power (Acts 4:24-29). And several times in the Psalms David prays that God would remember His covenant and His promises.
When we take God's promises and pray them back to Him, we make them our own. So our hope, our faith, and our prayer is not grounded in anything but on God's promise. So he says, "Upon which You have caused me to hope." Our hope is only in the Lord and His promises to us. God has a perfect memory – He will not forget His promises. God does not raise false hopes and expectations that He will not fulfill. That's a great prayer. Remember.
"This is my comfort in my affliction, For Your word has given me life," (v. 50). Not only does he have hope, but God's life-giving reviving word has comforted him through his affliction. It's God, and His word alone that give true comfort, lasting comfort, grief-conquering comfort, peace-surpassing-understanding kind of comfort.
How God's Word Brings Comfort in Affliction: (Psalm 119:51-56).
1. It Keeps Us From Being Distracted (119:51) "
The proud have me in great derision, Yet I do not turn aside from Your law
." The psalmist found himself being ridiculed for his faith. When people treat you that way, and mock your trust in God it may be easy to get distracted, to focus on the mockers or on how they make you feel. Here is where God's word brings comfort in affliction. It keeps us on track. He says, "Yet I do not turn aside from Your law." Unrestrained opposition is met by unwavering loyalty. The next time you find yourself troubled by what others say about you, reach out and pick up your Bible. Say to yourself, "Listen my soul and hear what God has to say about this." Begin to read God's word and take it to heart. And God will surely give you a promise from His word that will keep you from being distracted by what others say about you.
2. It Reminds Us of The Big Picture (119:52).
"I remembered Your judgments of old, O LORD, And have comforted myself." God remembers (v. 49), but we must remember as well. He remembers His word, and so must we. Isn't that one reason that God gives us His word in the Bible? To remind us of who He is and how He has worked down through history? God's words and ways are unchanging. He remains the same in His dealings with men. Remembering the ways that God has worked in history gives us comfort in affliction. It's not a coincidence that this verse is sandwiched between 2 verses describing the actions and attitudes of the arrogant and wicked. The psalmist comforts himself when he remembers God's judgments and dealings with sin and sinners in the past. God will deal with the wicked.
3. It Sensitizes Us to Evil (119:53).
"Indignation has taken hold of me Because of the wicked, who forsake Your law." Literally he says "raging heat grasps me." He is indignant at the evil in the world. As our culture goes deeper in its abandonment of God's Word, there should be times we feel this way–like Jesus when He cleared the temple. Rather than being desensitized (which happens the more you watch wickedness as entertainment) - we should be appalled at the bold sins not only of the pagans, but of even professing believers. The world shouldn't mould us to its shape, we should be revolted and fearful of its sinful shaping influence of our hearts. God's word makes us sensitive to the evil in us and around us.
4. It Keeps Us Singing Along the Journey (119:54).
"Your statutes have been my songs In the house of my pilgrimage." A pilgrimage is a journey from one place to another. Earlier in the psalm he said in verse 19, "I am a stranger on the earth." Believers are traveling through a world that is out of tune with God's truth. Jesus said to His disciples "You are not of this world." Affliction is not unique to Christians – what is unique to Christians is the joyful hope within us. What sets us apart is that we can say to anyone at any time the reason for the hope that is within us (v. 49). If a coworker or friend or someone asks us how we can hold up in our difficulty, our answer should be the answer of this passage (v. 50): This is my comfort in my difficulty, God's Word gives me life.And it gives us the ability to sing and give thanks and declare our witness for Christ in any affliction and difficulty.
5. It Reminds Us of God's Name (119:55).
"I remember Your name in the night, O LORD, And I keep Your law." Even in dark times, in the night we can remember the Name of the Lord. His name communicates His being, His character, His power, and His presence. Proverbs 18:10, "The name of the Lord is a strong tower; The righteous run to it and are safe."
6. It Becomes Ours As We Obey It (119:56).
"This has become mine, Because I kept Your precepts." The word "this" probably refers to the practices of this whole section (i.e., "this comfort, remembrance, your laws" etc.). What's clear is the blessings spoken of in our passage have direct relationship with obeying, following the Word. When obedience becomes second nature, that is the assurance of our new nature!
That's the transforming power of the Word of God that Psalm 119 celebrates. In any affliction or difficulty, even persecution or prison or the point of a gun, believers can obey God's word and give thanks and sing.
Are you singing through your affliction?