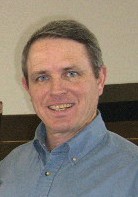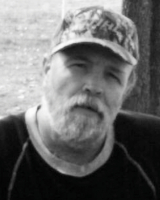 A few weeks ago as part of a
31 Days to Be a Better Blogger
project I set up several
Google Alerts
to track subjects related to my blog. Google Alerts searches the web for occurrences of the words or phrases you want to check, then generates a report on them for you. It is a useful tool.
One of the alerts that I set up was for my name, "Richard Sipes". Now, I do not have the most common name in the world. It's not like my last name is Lee, Smith, Garcia, or Brown. My surname is not even in the
top 1000 in the USA
. Here are the facts about my last name:
·
SIPES ranks # 4784
in terms of the most common surnames in the United States for the year 2000. (You can see where your name ranks here).
·
SIPES had 6,740 occurrences
in the 2000 Census, according the U.S. government records (that's out of about 300 million people in the USA).
·
Out of a sample of 100,000 people in the United States, SIPES would occur an average of 2.5 times.
Now when you add my first name to that, it makes it even rarer to find a Richard Sipes. There are just not that many of us around, only a handful—and two of them live in my house. So imagine my surprise when this google alert showed up:. Richard Sipes, obituary. Here is the rest of the article:
MARSHALL - Graveside services for Richard Sipes, 53, of Marshall, will be 10 a.m. Friday, July 9, 2010, at Center Cemetery in Harleton, with Bro. Jim Houston officiating. Arrangements are by Downs Funeral Home. Mr. Sipes died July 6, 2010, in Marshall.
Born July 5, 1957, in Marshall, he was a truck driver for Baker Hughes and a member of Agape Fellowship Church. Survivors include his parents, Thomas Fulton and Patsy Sipes; sister, Jackie McGee; and stepchildren, Jennifer and Scotty Rawson. Visitation will be 6-8 p.m. today, July 8, 2010, at the funeral home.
E-mail condolences may be sent to the family.
How relieved I was when I remembered that I didn't live in Marshall, TX; I am not yet 53 years old; and I've never been a truck driver. And I know none of the relatives that are listed. Whew! Escaped that close call!
Now I am not trying to make light of this family's loss. I feel for them, and pray for them. But really, it got me to thinking, I am not much younger than Richard Sipes of Marshall, TX. What would someone write about me in an obituary? What would I want them to say?
It made me think of the "obits" of the kings of Israel and Judah in the Old Testament. Here's a couple examples:
·
Omri did evil in the eyes of the LORD, and did worse than all who were before him. (1 Kings16:25).
·
Asa did what was good and right in the eyes of the LORD his God. (2 Chron. 14:2).
Here's what I notice about these two kings:
What really matters is how I look "in the eyes of the Lord" not just in the eyes of men.

The best life is the one that is lived for God.

The life that is lived for God will do good and right.
Have you thought about your obituary?